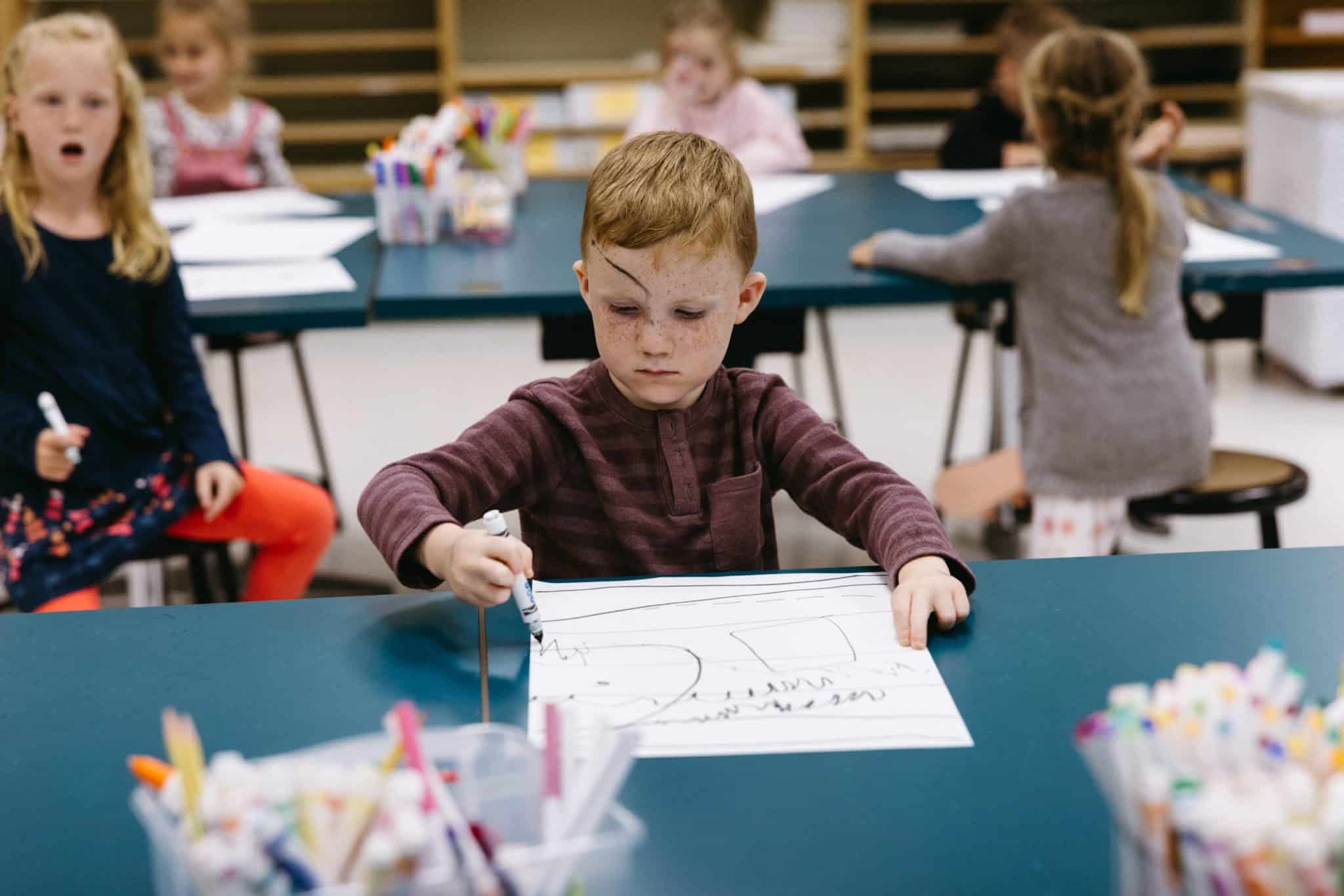 Half-Day Preschool
This preschool program is designed for three and four-year-olds who are ready for their first experience at school. Our certified staff provides a learning environment where children will experience free play, circle time, literature, music, movement, and daily development activities in a way that challenges them academically, emotionally, socially, and spiritually.
Classes are designed to meet the unique needs of three- and four-year-old children. We provide a secure and caring environment in which children can learn through discovery and develop thinking skills and creative expression. 
Young Explorers Preschool emphasizes the worth of each student as a child of God.
Students must turn three or four by December 31st of the current school year and be fully potty trained to qualify for admittance to any of the programs offered below.
 Half-Day Preschool Options
3's English Preschool | 7:55-10:30 on Tuesday + Thursday
4's English Preschool | 7:55-10:30 on Monday, Wednesday + Friday
4's Spanish Immersion Preschool | 11:55-2:30 on Monday, Wednesday + Friday
Full-Day Preschool
In GHC's All-Day Preschool, your child will develop academically, socially, and spiritually under the guidance of a caring certified teacher. This program is designed to meet the needs of the whole child in a safe, Christ-centered environment. The pace of childhood will be respected with a balance of exploration and academically focused learning centers. All-day preschool prepares children for kindergarten, and ultimately, lifelong learning. This program is offered for three-, four-, and five-year-old students. Children must be three by September 1st for this class, and be fully potty trained.
Full Day Preschool Options
Monday thru Friday | 7:45-2:30
Monday, Wednesday + Friday | 7:45-2:30
Tuesday + Thursday | 7:45-2:30
*before and after school care is included in all-day preschool, as space allows.
Young Fives
Young Fives is designed for children who would be young in a kindergarten class or who need more time to develop academically and socially—a gift of time. It gives students an extra year to grow and master the skills necessary to succeed in kindergarten and beyond. All of God's children develop at their own pace, and Young Fives allows them to gain confidence before they begin their academic journey from kindergarten through 8th grade. 
Young Fives Options
Monday, Wednesday + Friday | 7:45-2:30
Monday-Friday | 7:45-2:30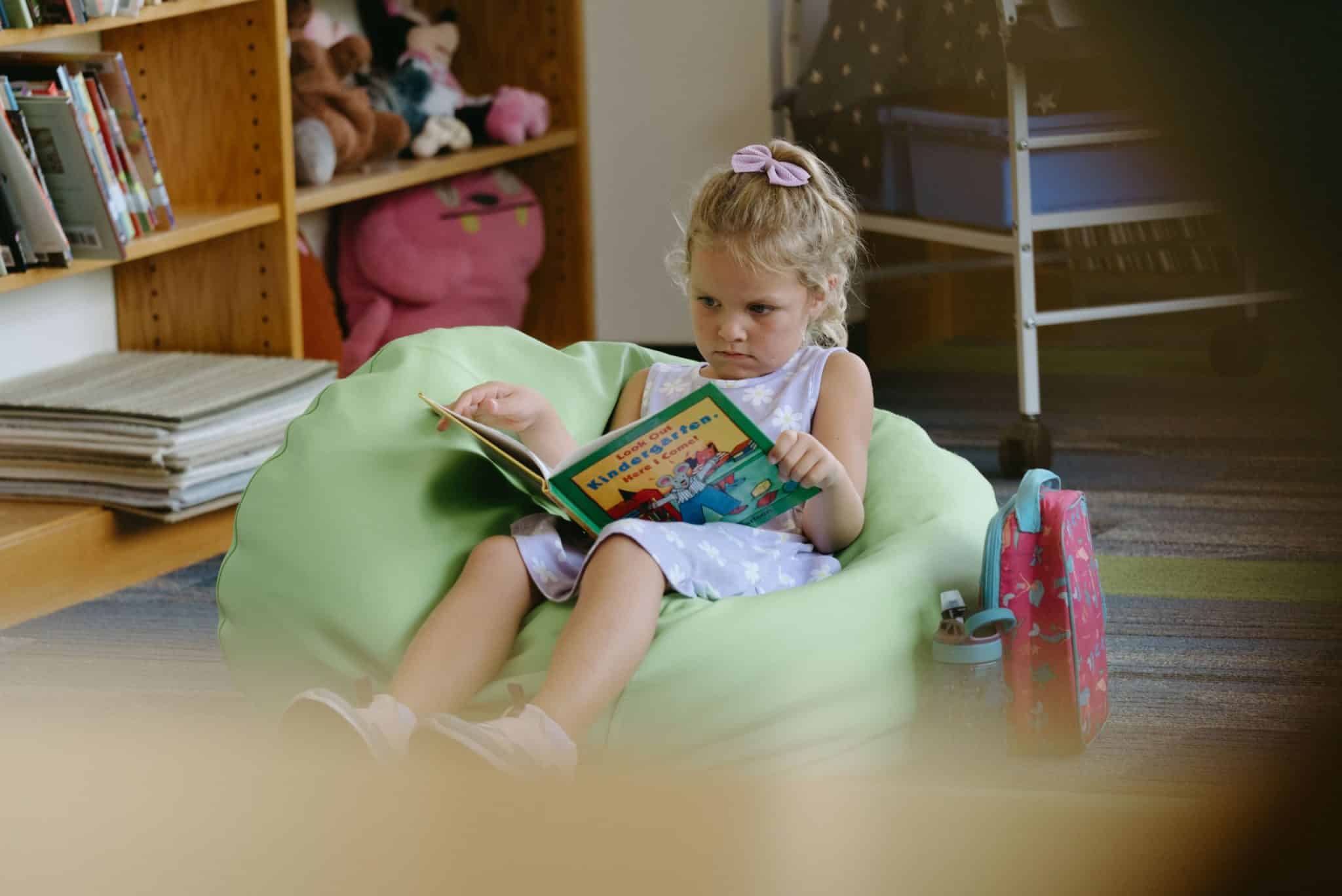 Kindergarten
We believe that all children are created in a unique and special way.
Our kindergarten programs are designed to educate the whole child—spiritually, academically, socially, emotionally, and physically—while providing a nurturing environment in which they can grow. Our classroom environment includes center-based activities, hands-on learning, and outlets for creativity that are all rooted in principles of Christian faith.
GHC offers many options for kindergarten classes in order to meet the needs of your child and family. 
Kindergarten Options
English or Spanish Immersion | 7:45-2:30 on Monday thru Friday
English Only | 7:45-2:30 on Monday, Wednesday + Friday
Progressive Kindergarten (English Only) | 7:45-2:30 on Monday, Wednesday + Friday, adding Tuesdays in November, and Thursdays in March, if desired.
Please call the Grand Haven Christian School office at 616-842-5420 to learn more about Early Childhood Education options.