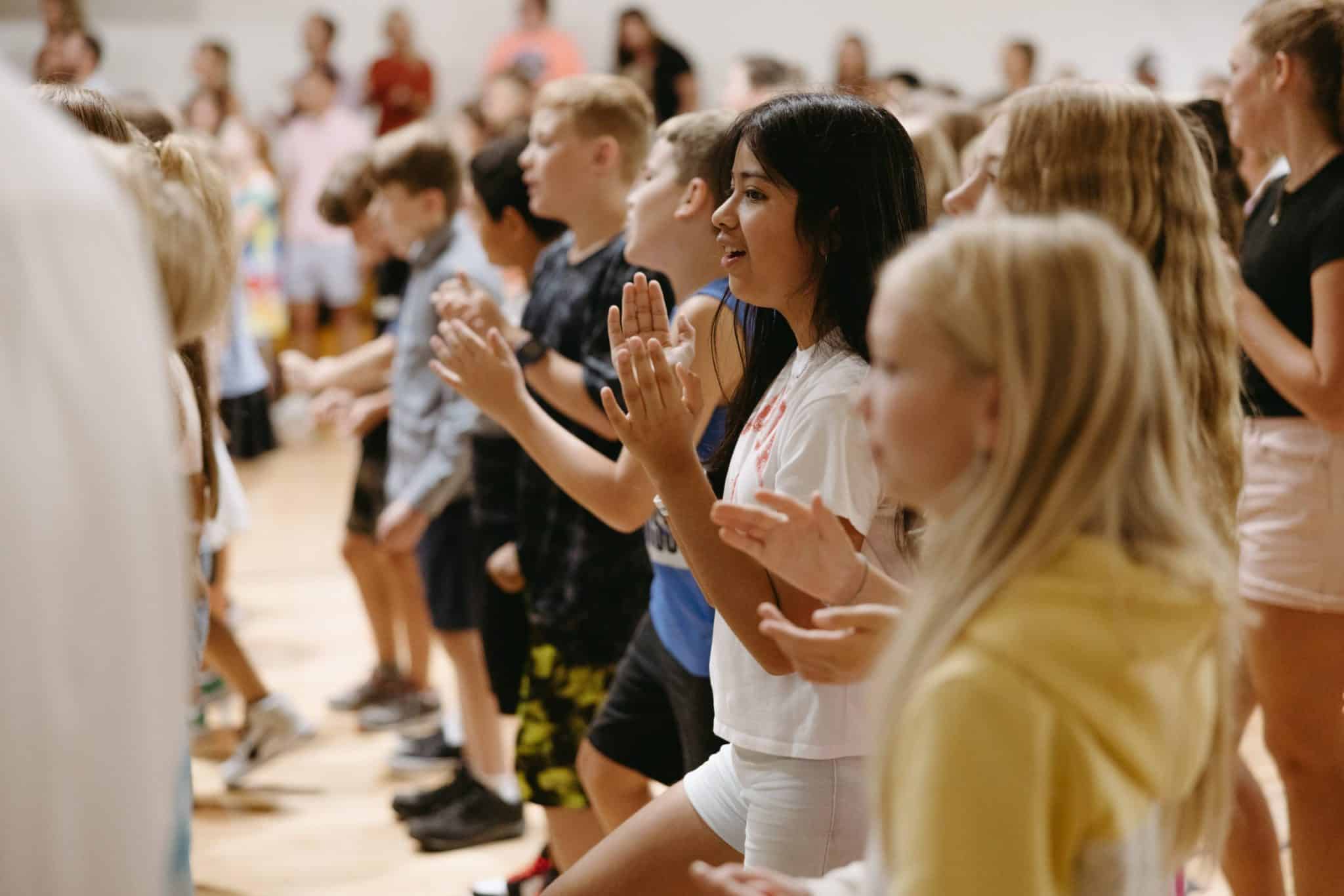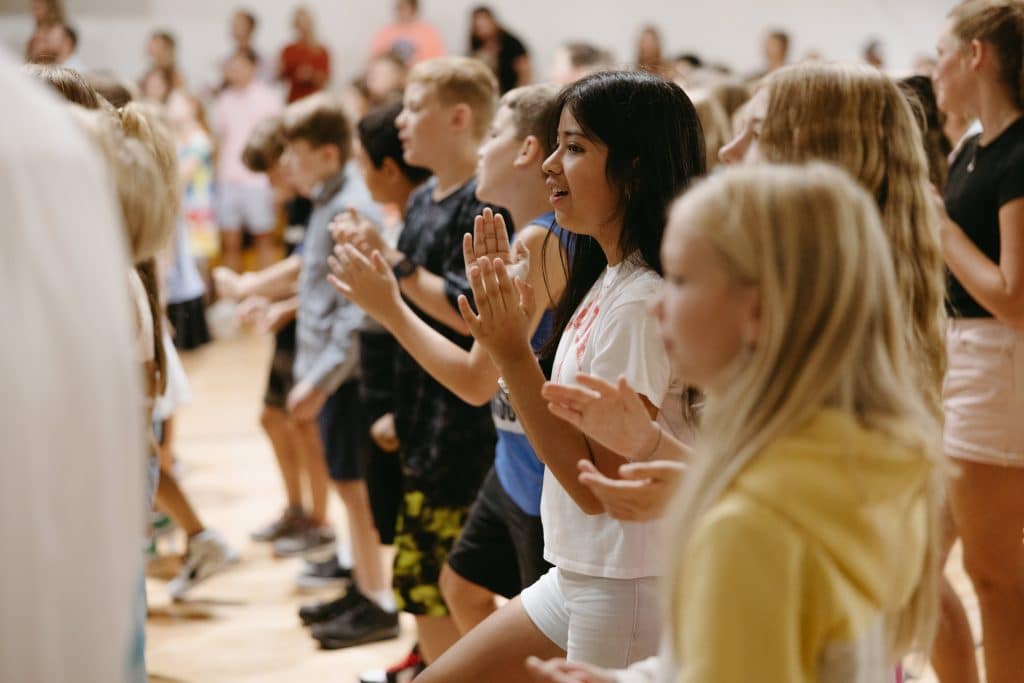 Chapel is a time for our students and staff to sing praise to our God and learn from his Word.
On the last Wednesday of each month, our entire school gathers together and focuses on our theme for the year.
Middle school students assemble together weekly for chapel, with worship led by students and teachers. Grades 3-5 meet every other week for a time of praise and worship, and Young Fives through 2nd grade congregate every week for a lower elementary chapel, often led by parents or teachers.