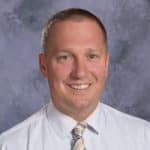 Applications to GHC are accepted any time, and placed in dated order upon receipt. Current GHC families have priority enrollment until April 1st. HOWEVER, this does NOT prevent community families from applying. After April 1st, applying families will be contacted to set their enrollment appointment in the order in which their application was received. Interested parents are encouraged to apply early to reserve their child's spot in the class.
Enrollment at Grand Haven Christian is offered to children of parents without regard to race, nationality, or ethnic origin.
Parents who desire to enroll their children at Grand Haven Christian School should call the GHC office at 616-842-5420 or email us for more information and a personal appointment.
Once the application is received, an enrollment interview will take place with the prospective parents and the school administrator.